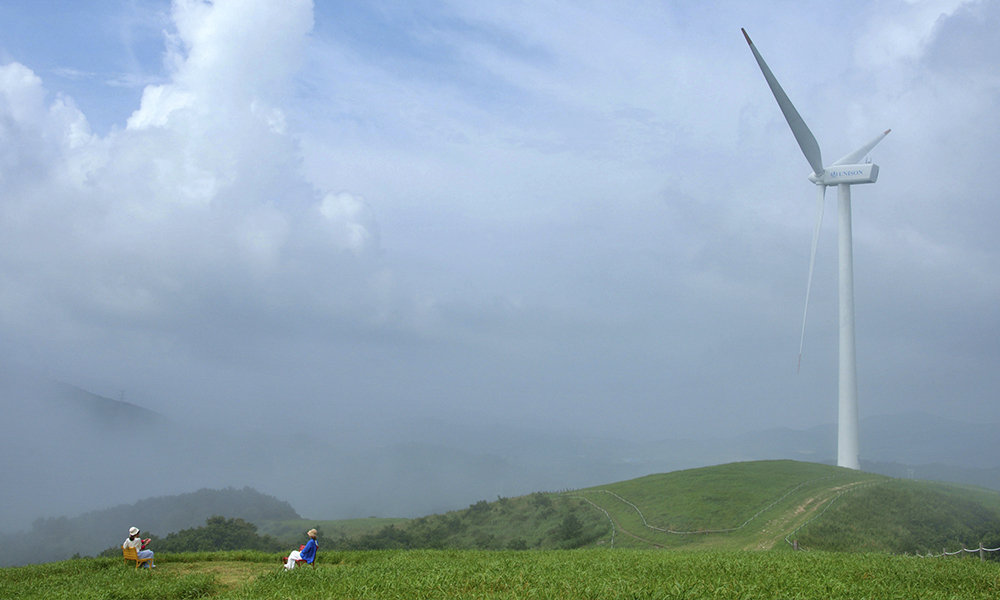 ★

Location of shooting a film Welcome to Dongmakgol to Cheongoksan Yukbaekmajigi to Yongpyong Resort (2 days and 1 night)
Train Travel Program Using KTX at Nearby Stations Including Pyeongchang Station and Jinbu Station

* Included fares: Round-trip KTX train fare, sightseeing taxi fare, tourist destination admission fee
* Departure with at least 2 people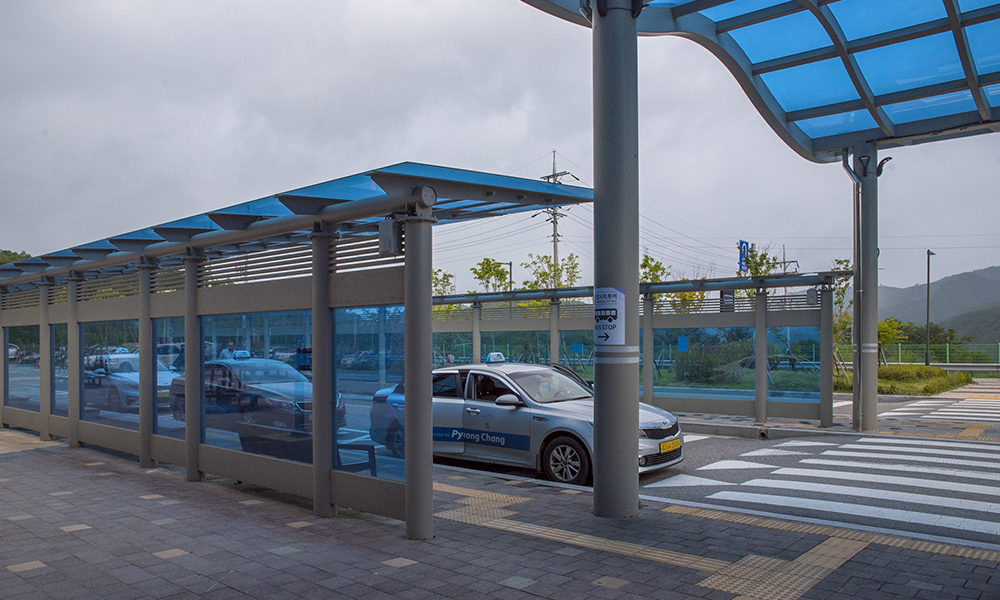 Departure
Seoul Station 10:01 → Pyeongchang Station 11:35 (KTX 805)
Take a sightseeing taxi at 11:50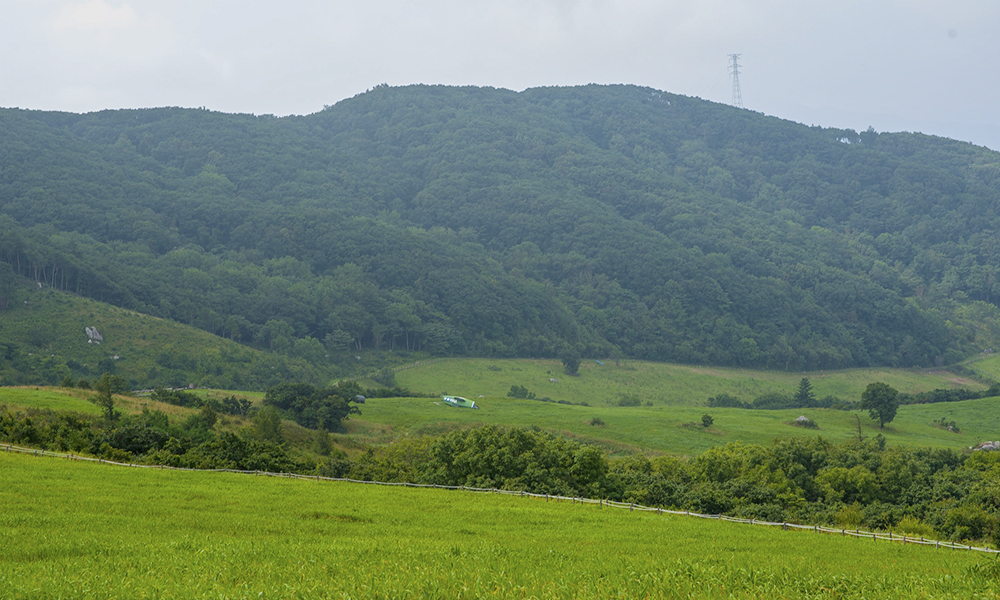 Day 1 – Location of shooting a film Welcome to Dongmakgol (Lunch)
11:50 ~ 12:20 Pyeongchang Station → Location of shooting a film Welcome to Dongmakgol
12:20 ~ 14:00 Tour of the filming location of "Welcome to Dongmakgol", a village that is not found even on a map; Lunch is provided with Makguksu.
14:00 ~ 14:30 Location of shooting Welcome to Dongmakgol → Cheongoksan Yukbaekmajigi
Sky Ranch has four trails: "Wide Scenic Road, Edge Forest Road, Forest Pathway, and Short and Quick Walking Path" where you can enjoy the forest bathing while feeling nature with your whole body. After the thick fog has cleared for a while, you can see the vast grassland that is the general background of the film "Welcome to Dongmakgol". A wild boar appearing in the slow motion scene as the highlighted scene stands as shown in the film. In addition, you can experience feeding horses and goats at the Baby Zoo and you can also see flowers, trees, and other plants that are difficult to see in the city.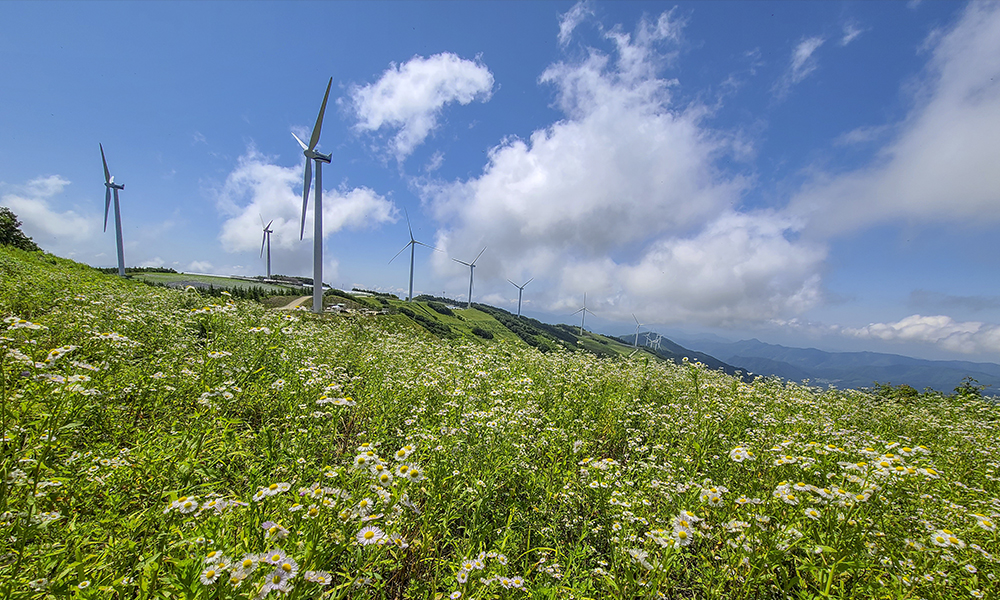 Day 1 – Cheongoksan Yukbaekmajigi (Supper)
14:30 ~ 16:00 Walk around Cheongoksan Yukbaekmajigi
16:00 ~ 18:00 Yukbaekmajigi → Yongpyong Resort/Free dinner time on the way to move
Pyeongchang Cheongoksan Mountain (1,256 m) is a mountain that spans Mitan-myeon, Pyeongchang-gun and Jeongseon-eup, Jeongseon-gun and it is named because a lot of wild green called "Cheongok" grows spontaneously with thistle. It is a place called Yukbaekmajigi because it is a place where six hundred mal of rice seed can be sown in Gangwon-do, where the flatland is rare.
Known as Korea's first highland vegetable garden, Yukbaekmajigi is by 400 m above sea level higher than Daegwallyeong highland vegetable garden, so it is a clean area where a cool breeze blows even in summer and no mosquitoes can be found.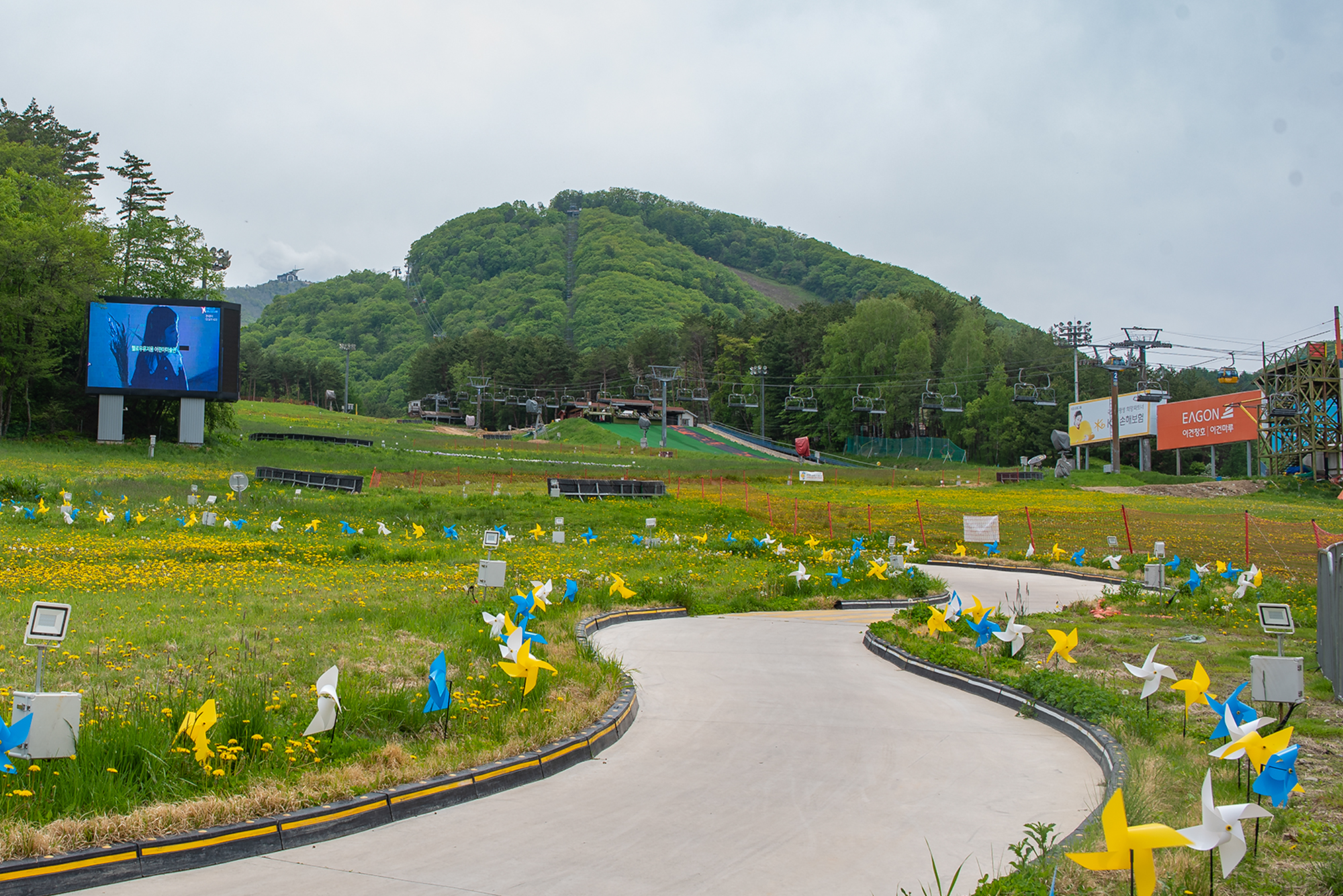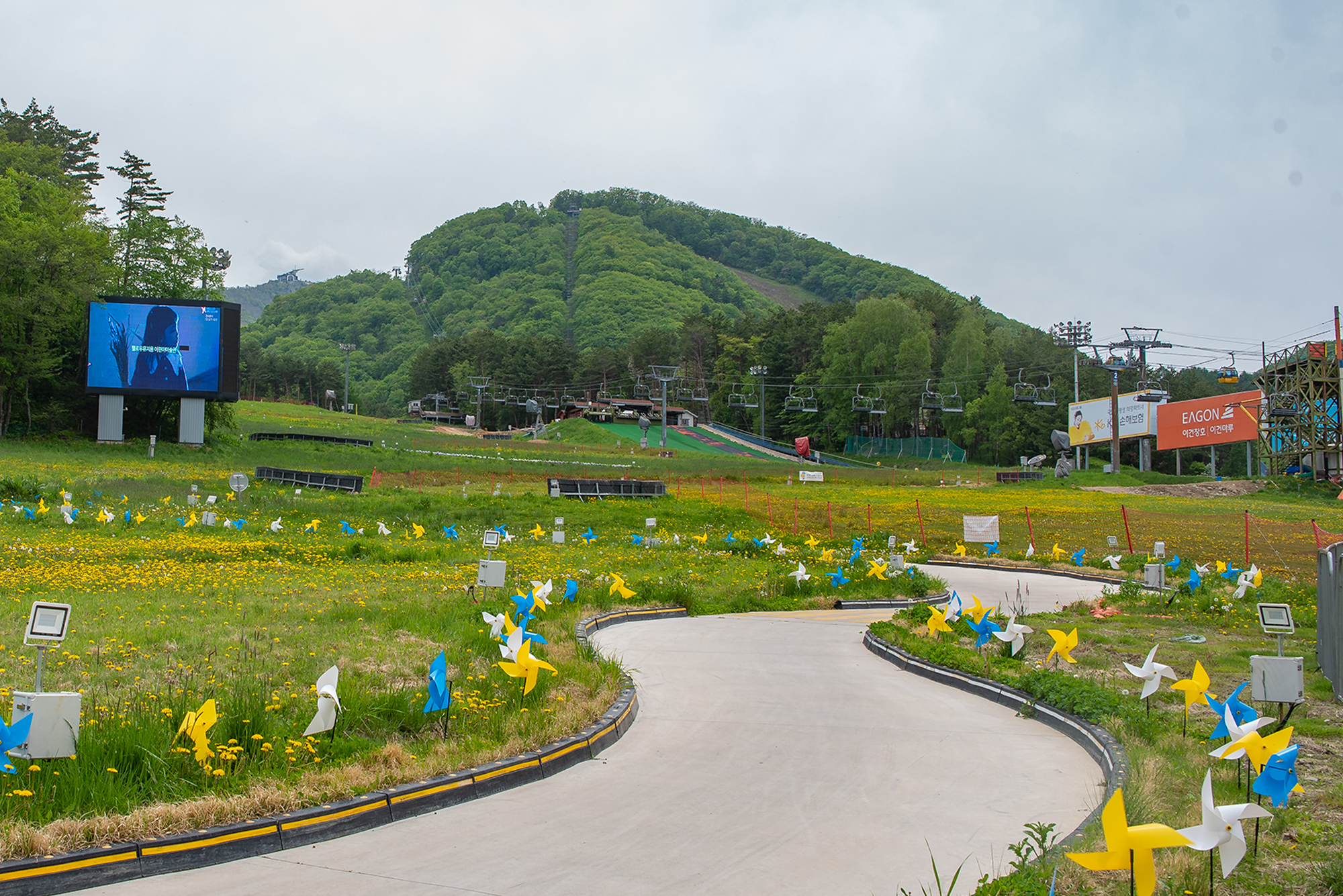 Day 1 – Yongpyong Resort
18:00 ~ Free time after check-in
The Yongpyong Resort is located at a very inhabitable range of 700 m above sea level at the pristine highlands of Baekdudaegan, Pyeongchang-gun, Gangwon-do. Yongpyong Resort puts the top priority over overcoming the existing pleasure-seeking leisure culture through the natural environment and personnel services and providing the modern people living in fierce competition with more calm and comfortable rest and opportunities to recharge their lives.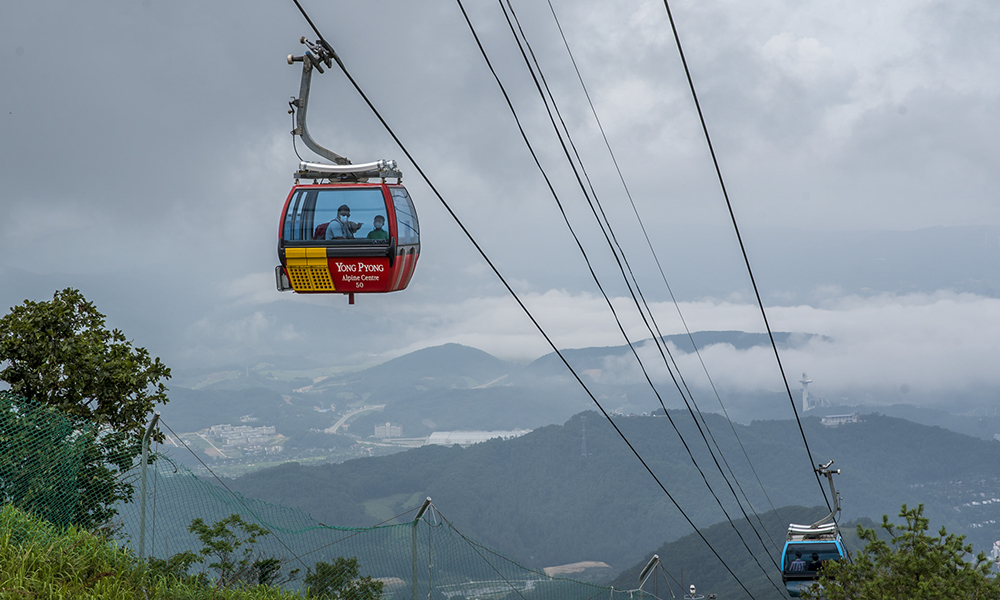 Day 2 – Balwangsan Cable Car & Skywalk (Breakfast)
08:00 ~ 09:00 Breakfast
09:00 ~ 12:00 Enjoying Yongpyong Resort/Ride on the Balwangsan Cable Car (Walk from the top of Balwangsan to the deck)
Korea's longest cable car!
It is also famous as a filming location for Winter Sonata and Dokkaebi. The YongpyOng Balwangsan Sightseeing Cable Car, which stretches over Korea's longest round-trip course of 7.4 km with 100 8-passenger cabins with excellent stability and speed, travels from the Dragon Plaza ride platform and to the peak of Balwangsan Mountain as Korea's 12th highest mountain at 1,458 m above sea level for 18 minutes. In the meantime, you will be immersed in the leisurely beauty and refreshing atmosphere of nature as if you were flying in the sky.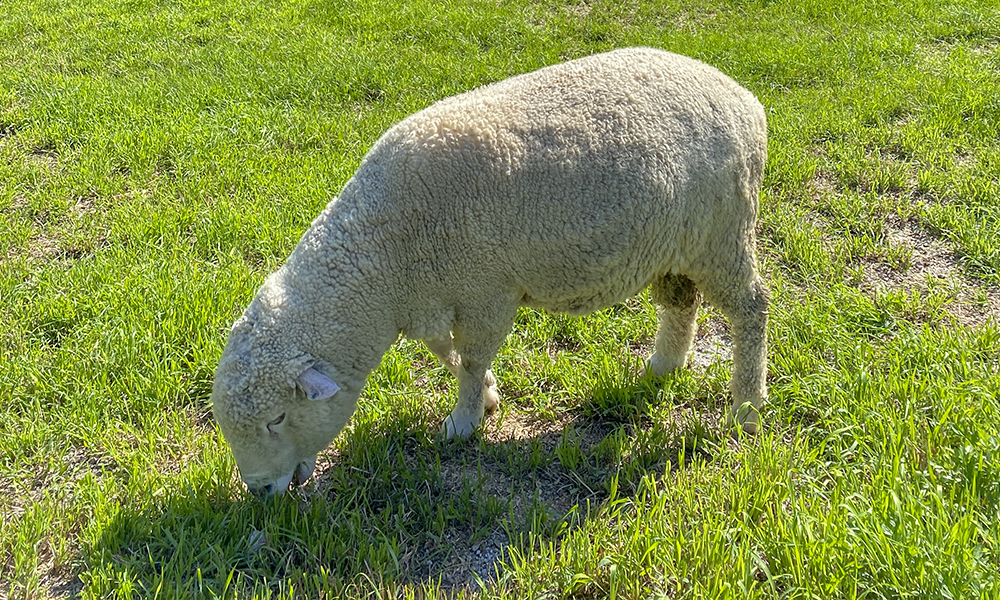 Day 2 – Daegwallyeong Sheep Ranch (Lunch)
12:00 ~ 13:30 After taking the sightseeing taxi, move to Daegwallyeong Sheep Ranch. / Have a free lunch time on the way.
13:30 ~ 14:30 Daegwallyeong Sheep Ranch Tour
14:30 ~ 15:00 Daegwallyeong Sheep Ranch → Odaesan Woljeongsa Temple
Daegwallyeong Sheep Ranch is an ecological livestock ranch specializing in animal welfare and forest conservation designated by the Ministry of Agriculture and Forestry.
Daegwallyeong's soft ridges and wetlands filled with wild plants are more beautiful and more amazing because they retain their natural appearance.
When you see the sheep grazed at the ridge of a beautiful ranch swaying in the wind, you might feel as if you were in the Alps. Especially, the scenery of the pasture that changes every moment in spring, summer, fall, and winter makes you feel the mystery and beauty of nature.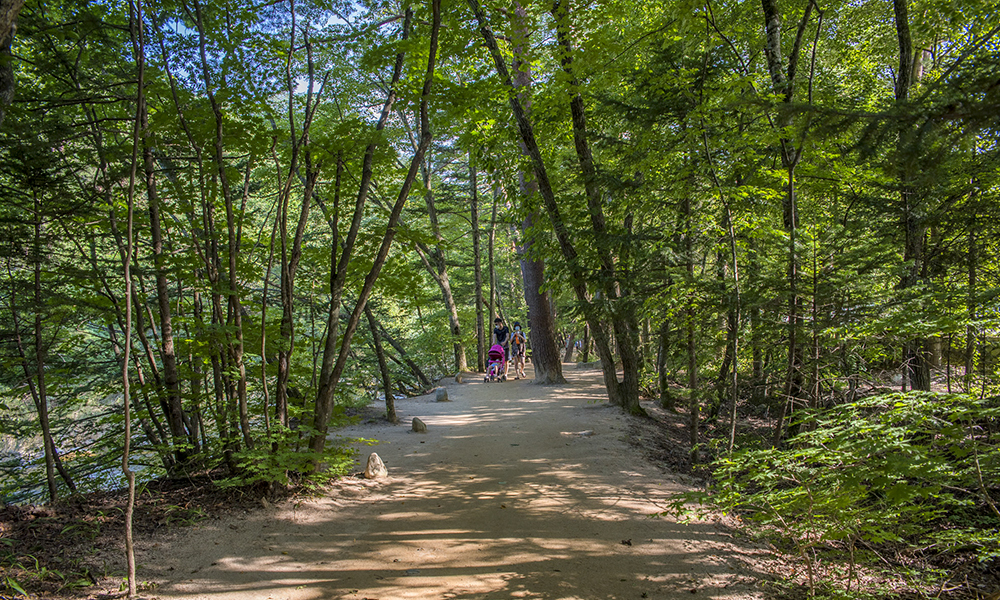 Day 2 – Woljeongsa Temple & Fir Forest
15:00 ~ 16:00 Walk on the Fir Forest – Woljeongsa tour
16:00 ~ 16:30 Woljeongsa Temple → Jinbu Station
Woljeongsa Temple & Fir Forest as rest area found on the road
Odaesan Mountain with Woljeongsa Temple is the sacred Buddhist mountain as the holy mountain of Manjusri.
Woljeongsa Temple is surrounded by green coniferous forest all through the year and it is located at a quiet place where the spirit of Manwolsan Mountain.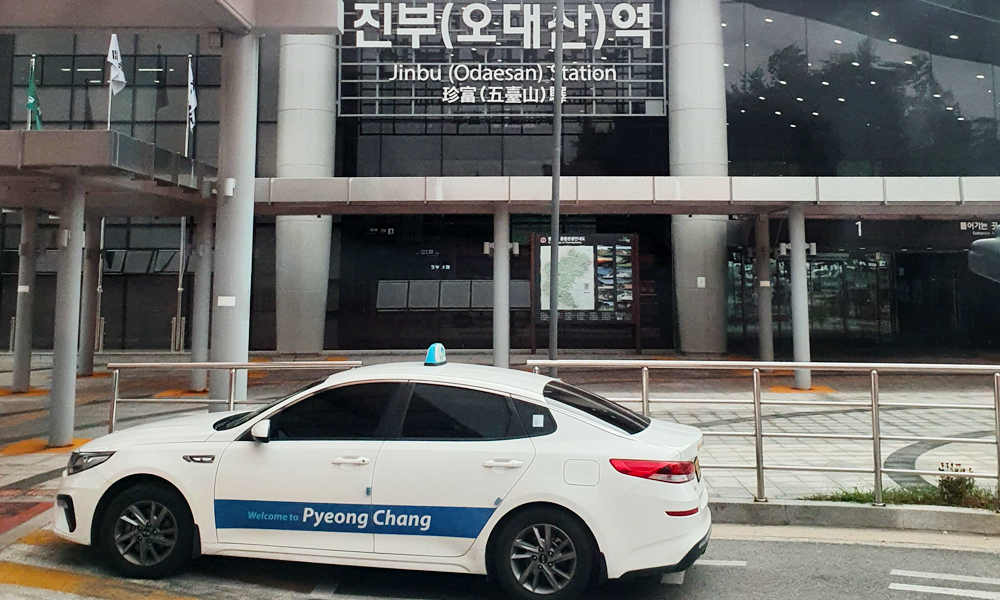 Arrival
Jinbu Station 16:50 → Seoul Station 18:30
※ Jinbu Station 16:50 → Seoul Station 18:30
Operation Information and Boarding Location
| | | |
| --- | --- | --- |
| Regular Operation Course | Operating Date | Boarding Location |
| Location of shooting a film Welcome to Dongmakgol to Cheongoksan Yukbaekmajigi to Yongpyong Resort (2 days and 1 night) | From May 22 (Departure with at least 2 people) | Seoul Station |
Fare per capita
| | | | |
| --- | --- | --- | --- |
| division | 2 people | 3 people | 4 people |
| Adults | KRW 179,000 | KRW 174,000 | KRW 169,000 |
| Children and Youths | KRW 159,000 | KRW 154,000 | KRW 149,000 |
Included fares
| | | | | |
| --- | --- | --- | --- | --- |
| Round-trip ktx train fare -> Sightseeing taxi fare -> Tourist attraction admission fee |  Sightseeing taxi fare | Accommodation cost | Tourist attraction admission fee | Meal Fee (Lunch on Day 1, Breakfast on Day 2) |
Reservation Inquiry
Hongik Travel Agency 02)717-1002
Bogun Travel Agency 02)3210-1210
Pyeongchang Management Station 033)520-8155
Pyeongchang Bauddeul 033)336-7437