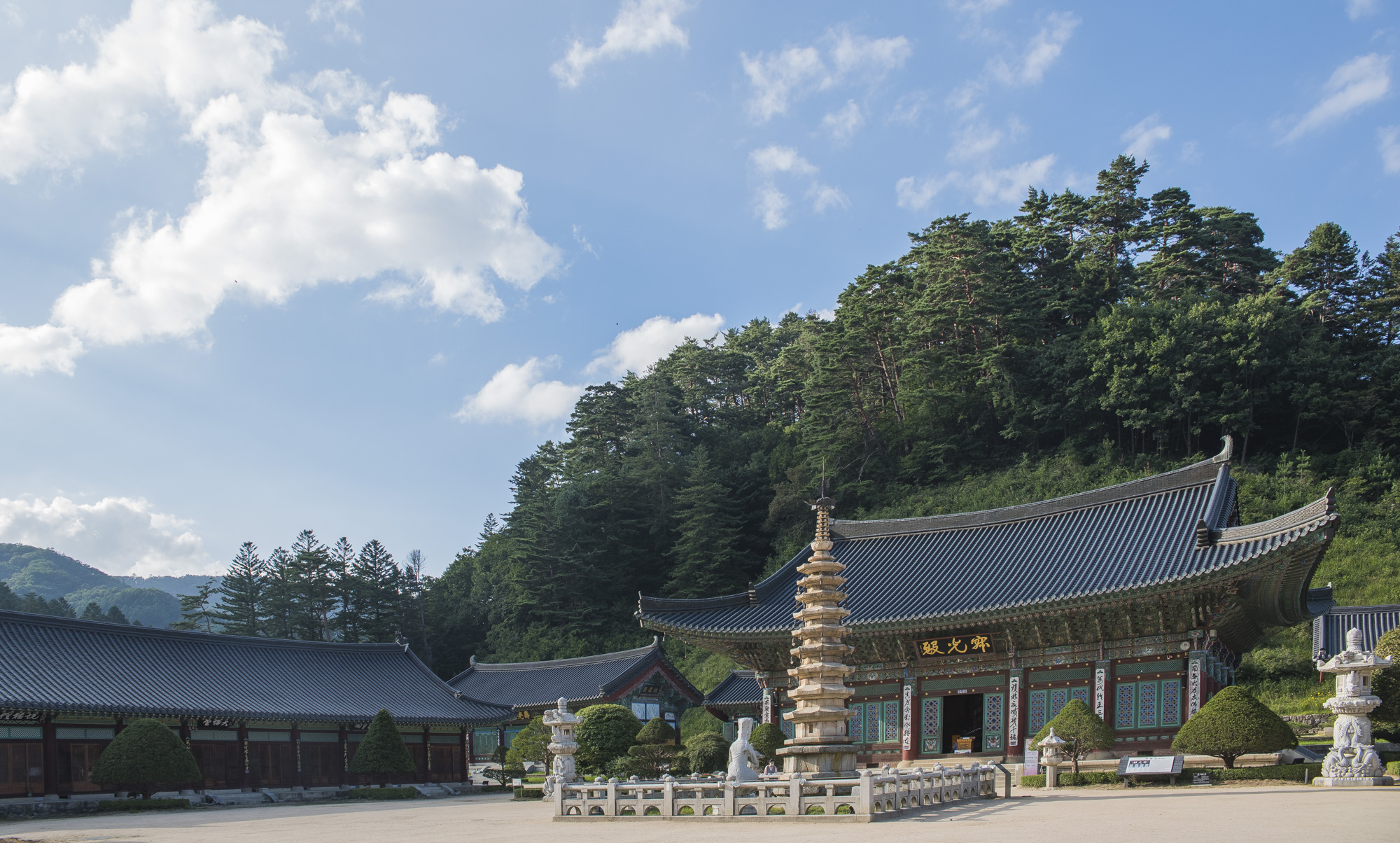 Course 1 – The Olympic Road is a course where a bus runs all the time except for the days of operating Courses 2 and 3. It consists of Woljeongsa Temple, Odaesan Mountain Sanchae Village, Balwangsan Cable Car, Ski History Museum, BAU Mall Photo Postcard Experience and Osam Bulgogi Street. The Olympic Road is a course where you can feel healing and relaxation with the unique feeling about Pyeongchang.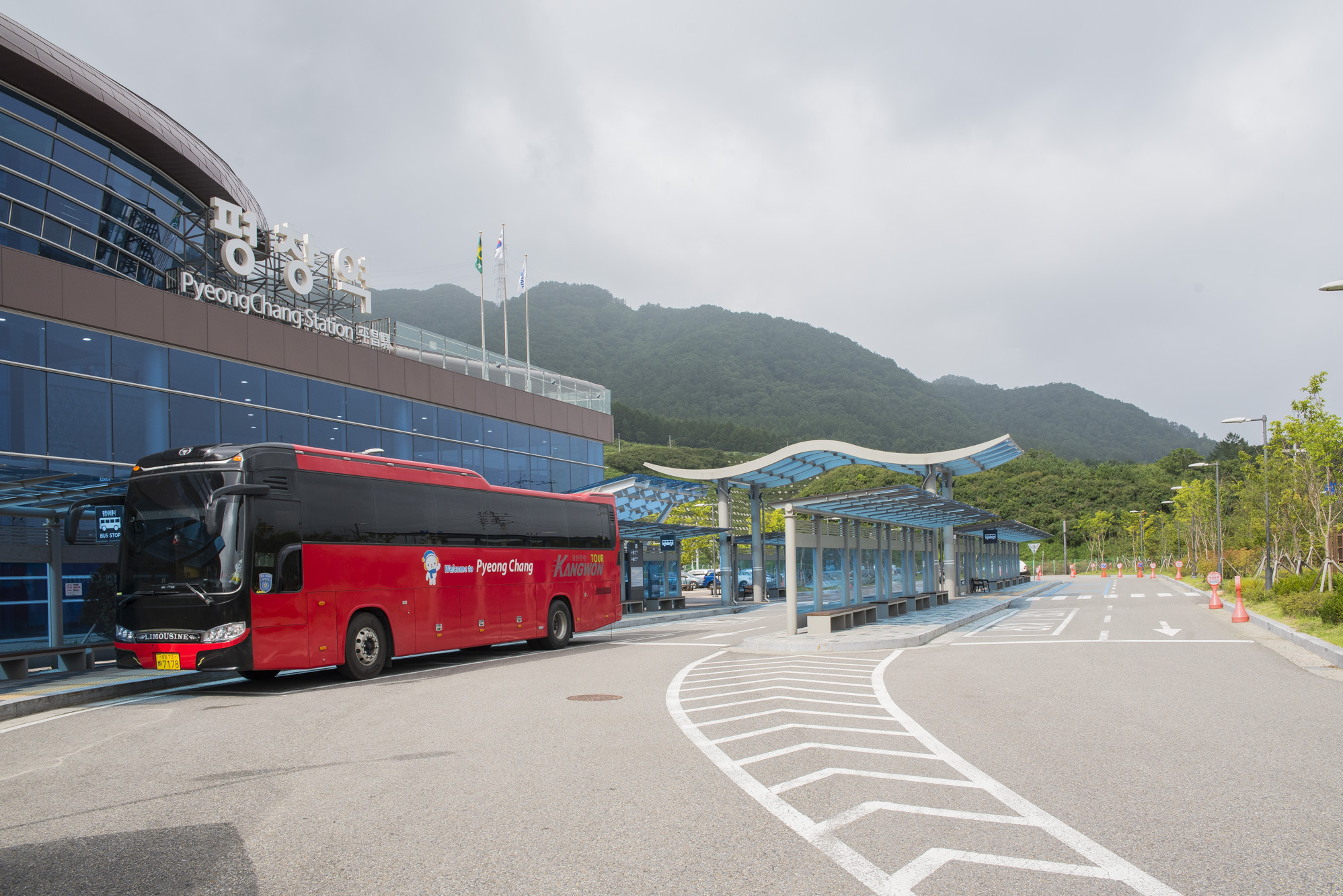 Departure
Pyeongchang Station 10:10
Trout Festival Parking Lot 10:35
Jinbu Station 11:00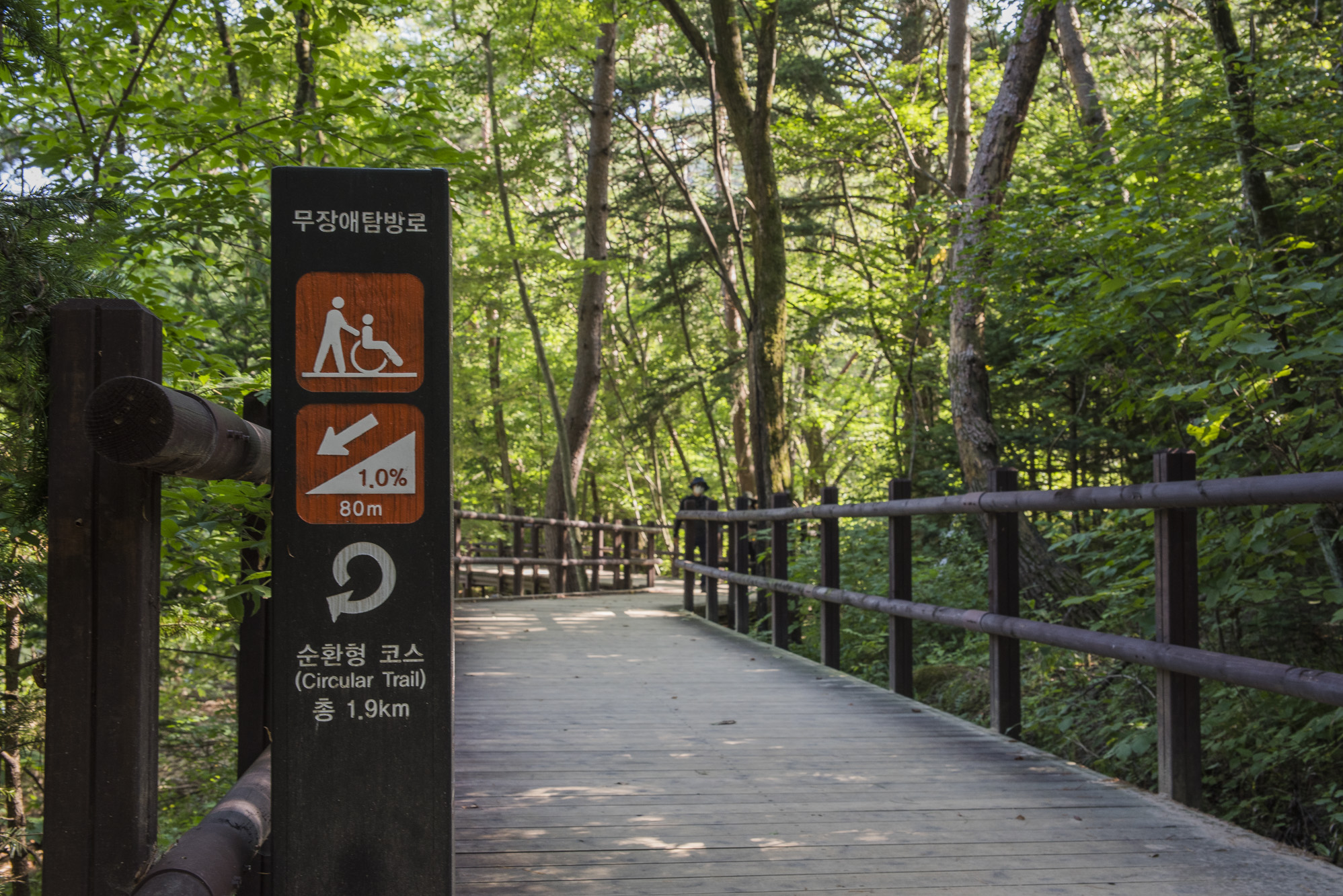 Woljeongsa Temple (Accompanied by a cultural tour guide)
Woljeongsa Temple & Fir Forest as rest area found on the road
Odaesan Mountain with Woljeongsa Temple is the sacred Buddhist mountain as the holy mountain of Manjusri.
Woljeongsa Temple is surrounded by green coniferous forest all through the year and it is located at a quiet place where the spirit of Manwolsan Mountain.
※ Alternative route (when it is impossible to run the basic course)
Joseon Dynasty Annals Uigwe Museum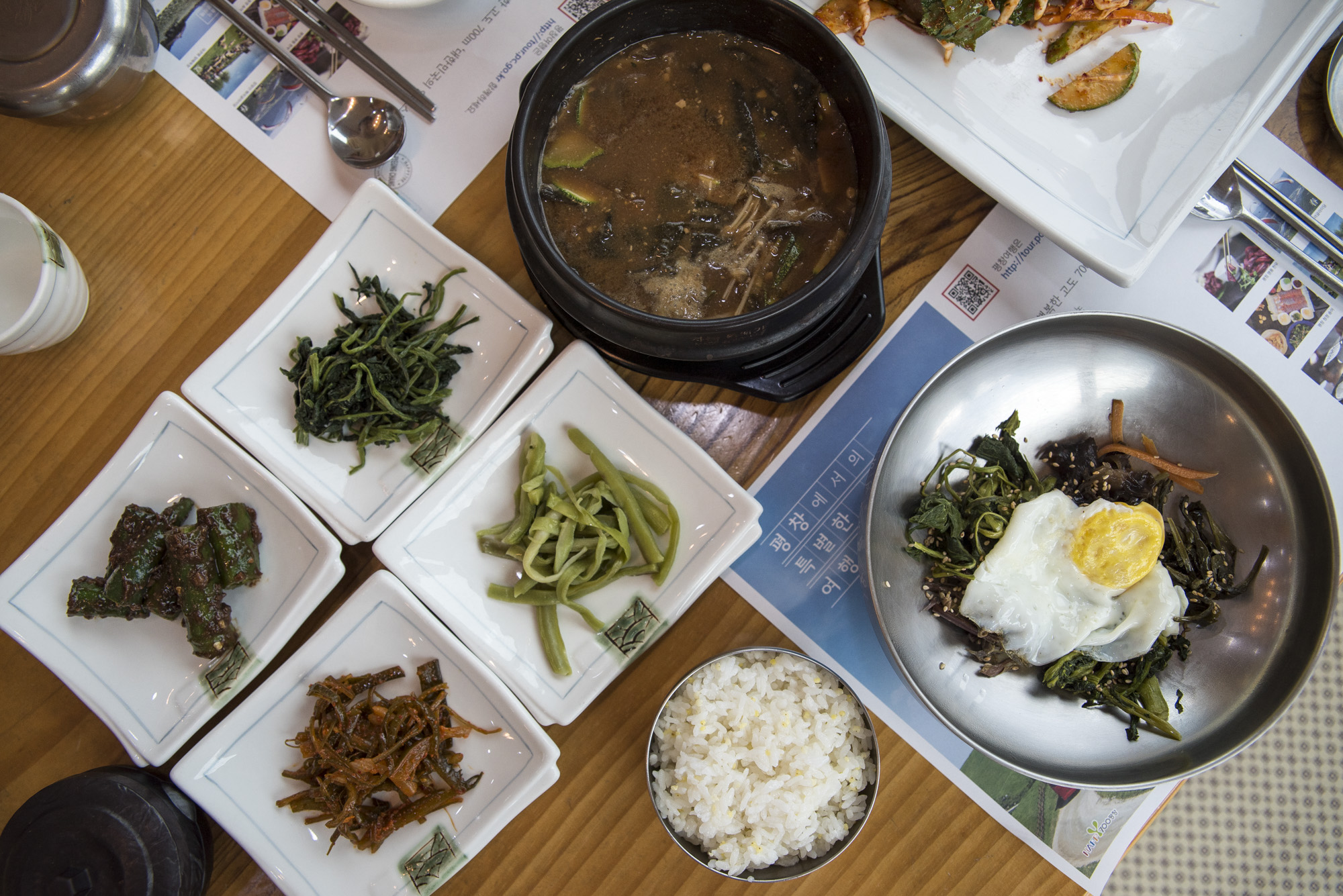 Odaesan Mountain Sanchae Village (Lunch)
Individual's lunch time (12:35 to 13:30) at Odaesan Mountain Sanchae Village.
There are rows of restaurants specializing in a set menu with seasoned wild vegetables (Sanchae Jeongsik) at Odaesan Mountain Sanchae Village located in Jinbu-myeon, Pyeongchang-gun. It is loved for the hometown taste with which you will not get tired of eating it anytime and it sells pickles as well as wild vegetables that are delicious and are available. Sanchae Bibimbap eaten evenly with red pepper paste is the most popular menu. You can taste the Korean menus with traditional and savory tastes served with simple and clean side dishes, potato pancake, doenjang (soybean paste) stew and grilled pollack. The taste is exquisite, just like home-cooked rice at a cottage.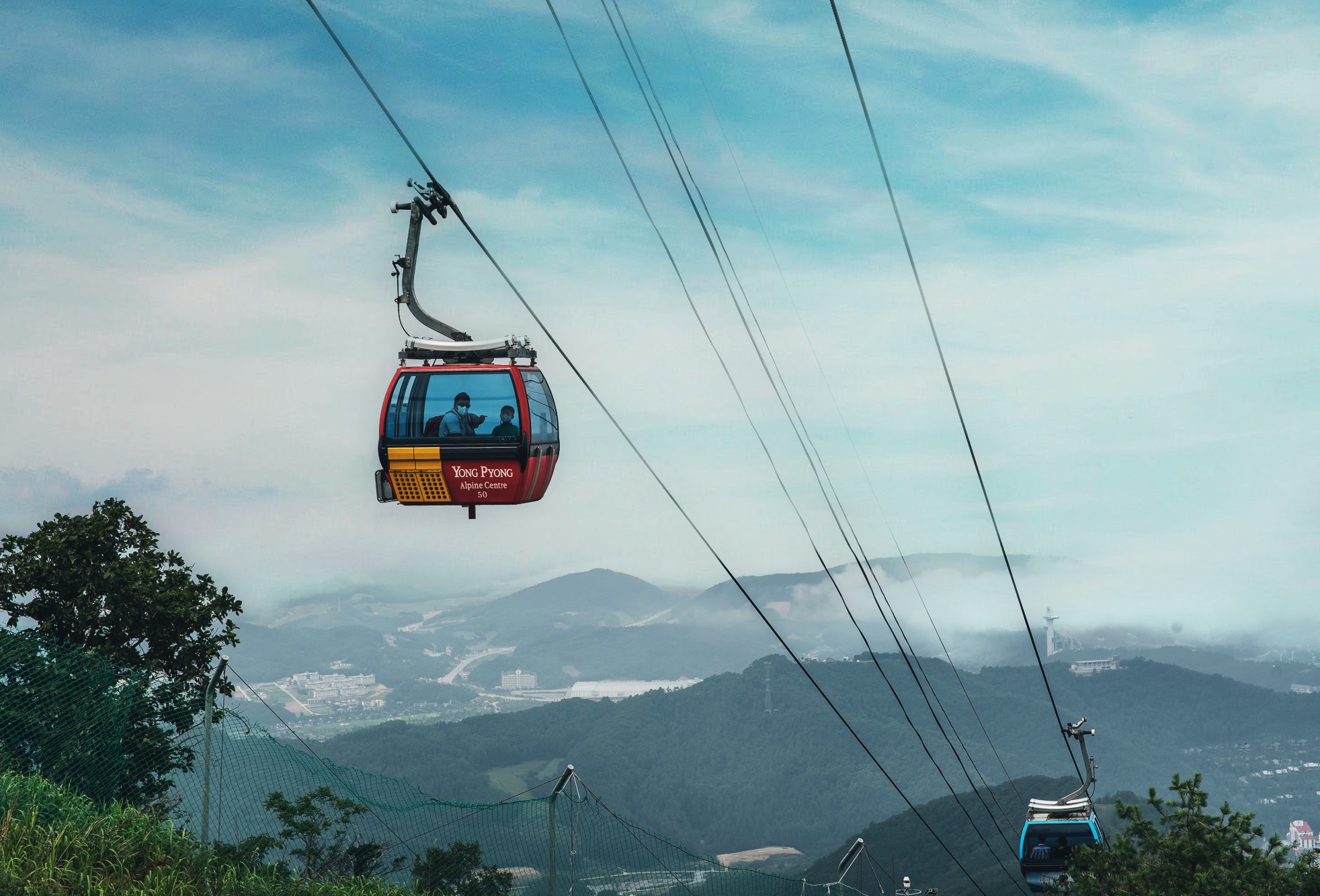 Balwangsan Mountain Cable Car
Korea's longest cable car!
It is also famous as a filming location for Winter Sonata and Dokkaebi. The YongpyOng Balwangsan Sightseeing Cable Car, which stretches over Korea's longest round-trip course of 7.4km with 100 8-passenger cabins with excellent stability and speed, travels from the Dragon Plaza ride platform and to the peak of Balwangsan Mountain as Korea's 12th highest mountain at 1,458 meters above sea level for 18 minutes. In the meantime, you will be immersed in the leisurely beauty and refreshing atmosphere of nature as if you were flying in the sky.
※ Alternative route (when it is impossible to run the basic course)
VIENNA DOLL MUSEUM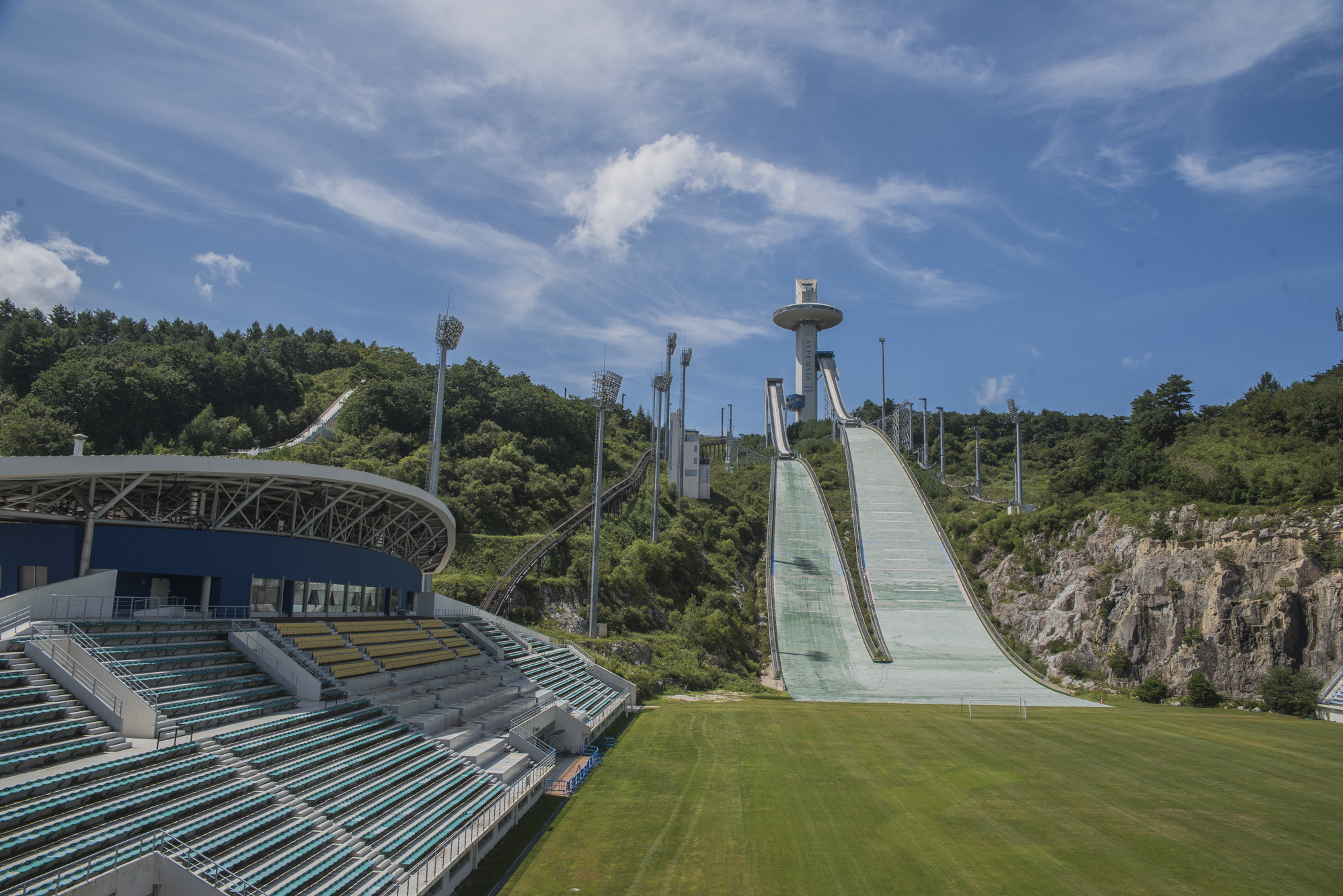 Ski History Museum
Daegwallyeong Ski History Museum located on the 2nd floor of the main stadium of Alpensia Resort is the first ski museum with stories about ski in Korea. The museum is decorated with all stories related with ski so that a visitor can access the ski story easily and interestingly. It is divided into 3 sections: Sky History; History of Ski Changes in Korea; and Korea in the World. The museum exhibits diverse materials, like ski supplies, ski sports events and methods as well as Korea's history of ski which is usually rarely accessible.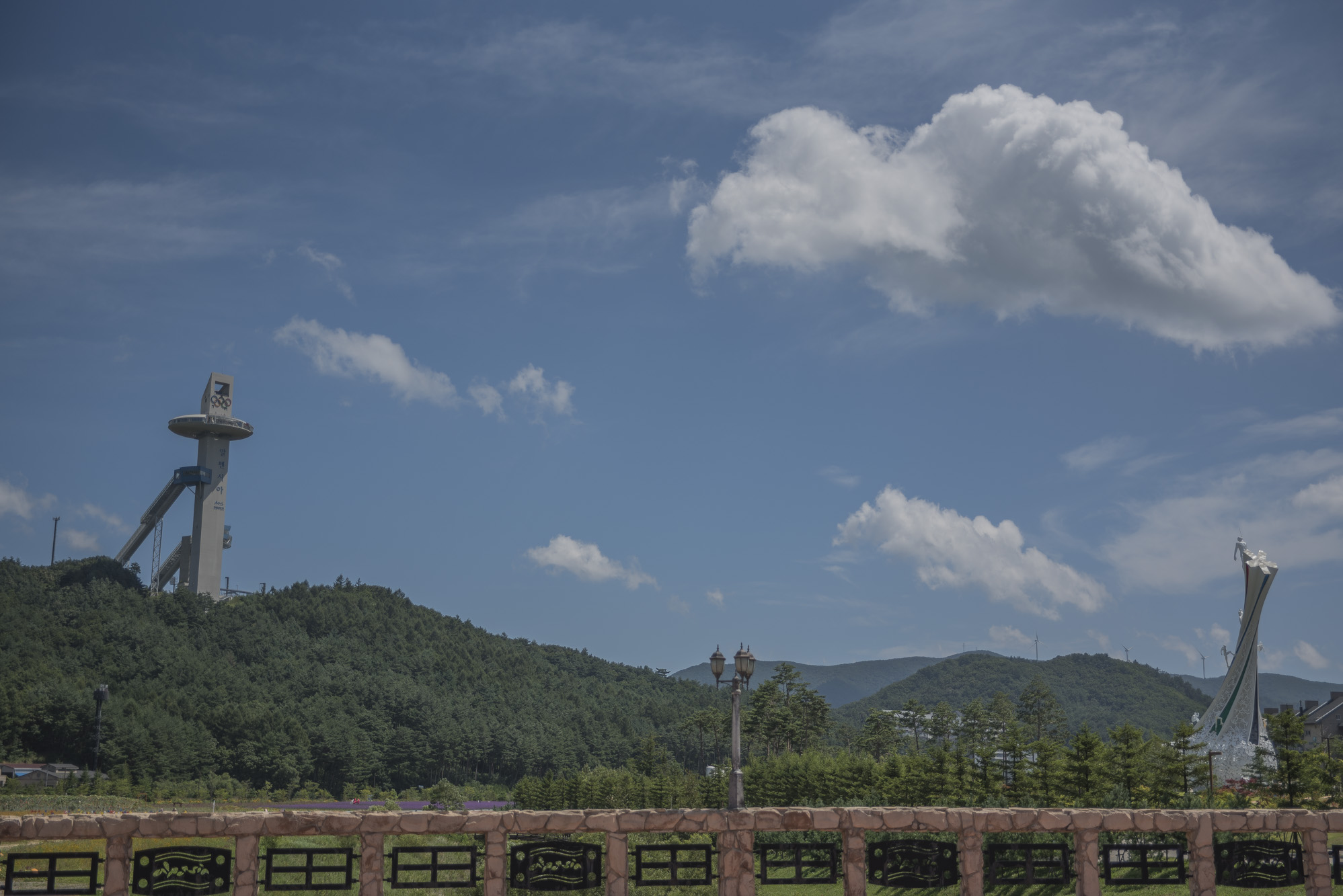 BAU Mall Photo Postcard Experience
BAU Farmer's Mall: City Tour Photo Postcard Experience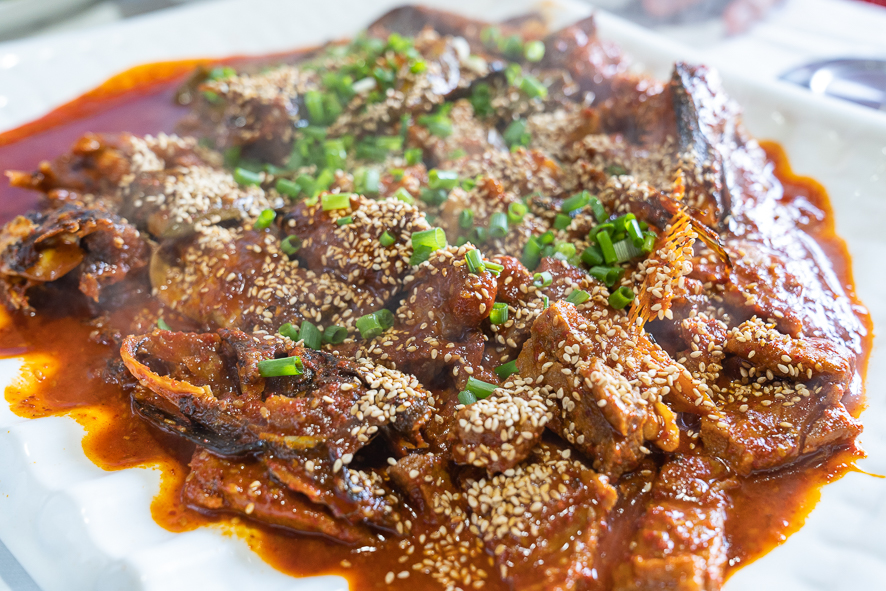 Osam Bulgogi Street (Supper)
Individual dinner time (17:00~17:50) at the Osam Bulgogi Street and Hwangtae-specialty restaurants.
The Osam Bulgogi Street is a street created to boost the activities at the alley located in Hoenggye 10-ri, Pyeongchang-gun.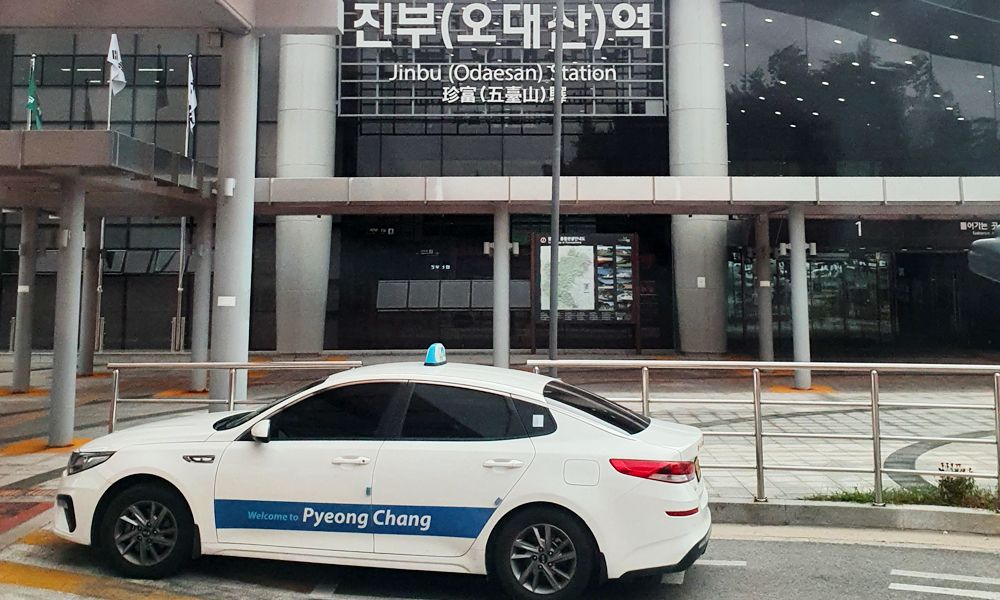 Arrival
Jinbu Station 18:30
Trout Festival Parking Lot 18:35
Pyeongchang Station 19:00
Operation Information and Boarding Location
| | | |
| --- | --- | --- |
| Regular Operation Course | Operating days | Ride |
| Olympic Road | Operation at all times / Except for the days of operating Courses 2 and 3 | Pyeongchang Station, Trout Festival Parking Lot, Jinbu Station |
Questions
KTX LetsKorail (www.letskorail.com)
Gangwon Headquarters Pyeongchang Station Travel Center: 033-520-8106/8155 (Contact for Counseling: Weekdays from 09:00 to 18:00)
Operation Office: 033-335-2000 (Odaesan Tourism) / Operations Manager: 010-6388-7437
https://tour.pc.go.kr/happy700bus
Reservation and Reception Information
Internet Reservation: http://tour.pc.go.kr/happy700bus
On-site Reception on the day: When riding the Pyeongchang City Tour Bus
Phone reservations and Inquiries (Bauttele Travel) 033-336-7437 / 010-6388-7437
Weekdays: 10 am to 5 pm (Closed every Monday)
Operation Fare and Detailed Information
Operation Fare
Included Fares
Fares not included

Adults  KRW 27,000 

Persons under preferential treatment  KRW 21,000 

Children & Youths KRW 19,000 

Bus fare, admission fee

Sightseeing cable car fare

Vehicle insurance

KTX fare

meal

travel insurance