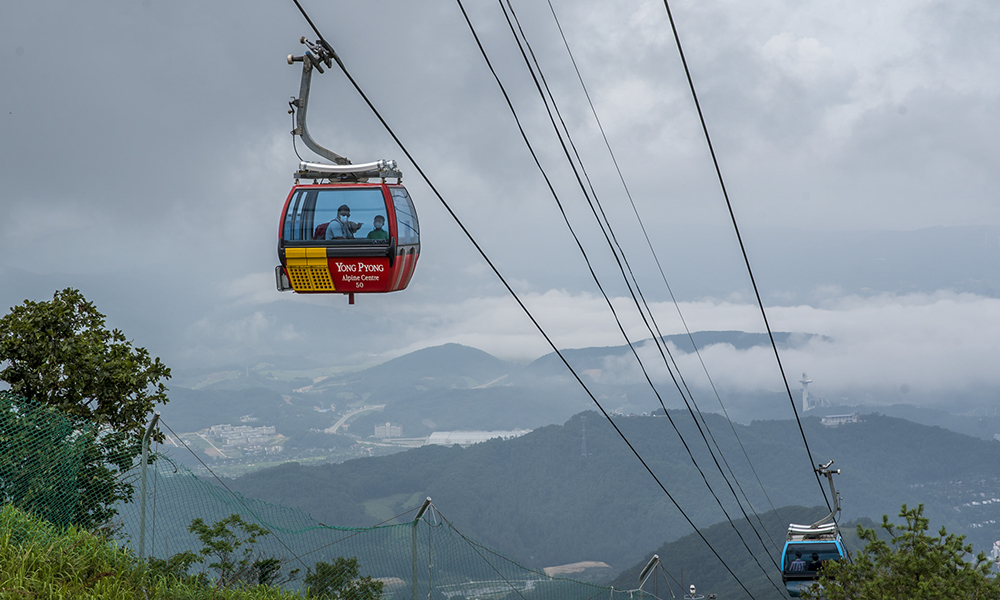 ★Balwangsan Cable Car & Skywalk + Daegwallyeong Sheep Ranch
Train Travel Program Using KTX at Nearby Stations Including Pyeongchang Station and Jinbu Station

* Included fares: Round-trip KTX train fare, sightseeing taxi fare, tourist destination admission fee
* Departure with at least 2 people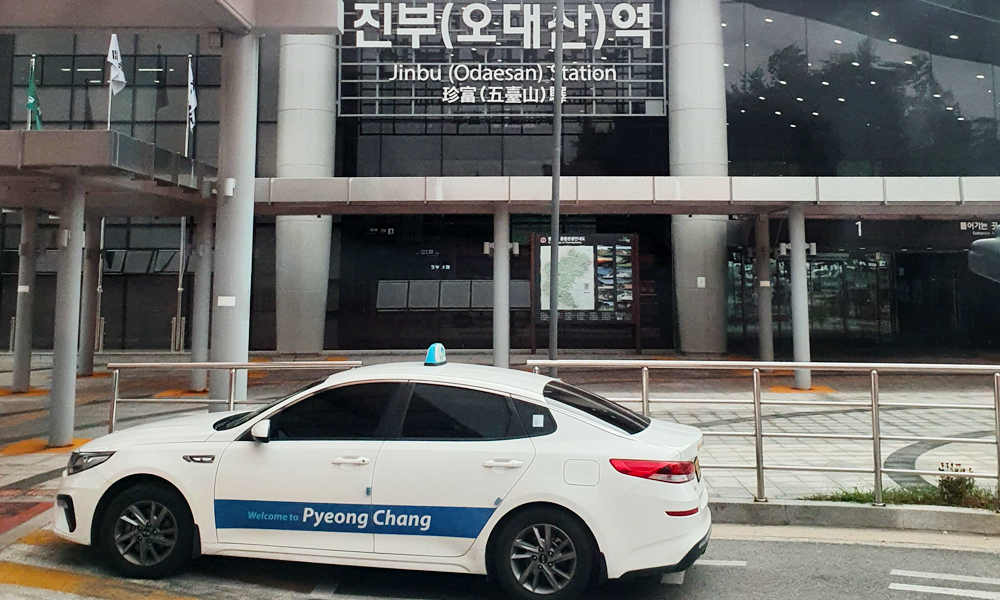 Departure
Seoul Station 09:01 → Jinbu Station 10:38 (KTX 807)
Take a sightseeing taxi at 10:50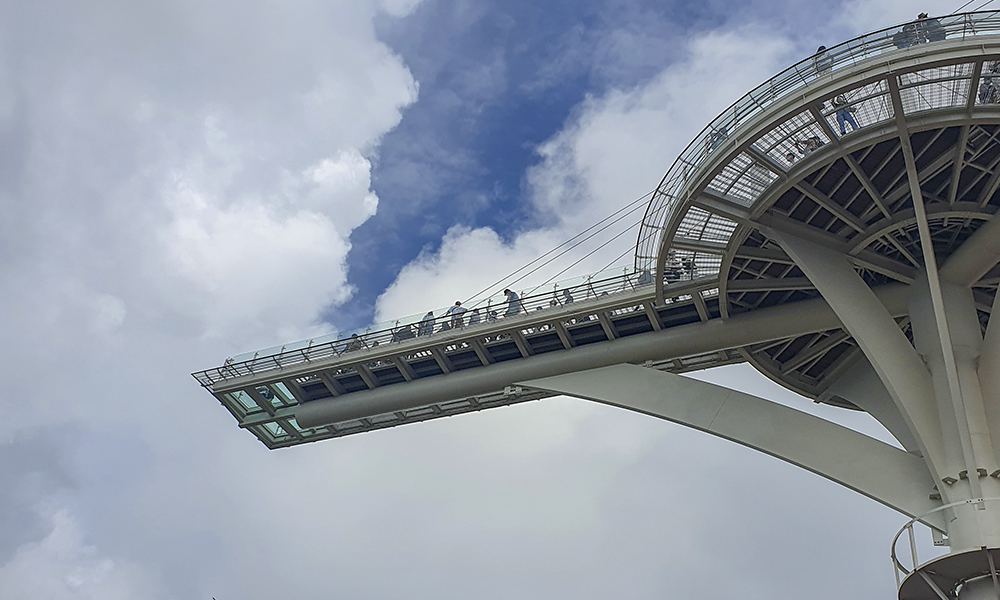 Balwangsan Cable Car & Skywalk (Lunch)
11:00 ~ 11:30 Jinbu Station → Yongpyong Resort
11:30 ~ 14:30 Balwangsan Cable Car, Walk on the top of Balwangsan and Skywalk
14:30 ~ 15:00 Yongpyeong Resort → Daegwallyeong Sheep Ranch
Korea's longest cable car!
It is also famous as a filming location for Winter Sonata and Dokkaebi. The YongpyOng Balwangsan Sightseeing Cable Car, which stretches over Korea's longest round-trip course of 7.4 km with 100 8-passenger cabins with excellent stability and speed, travels from the Dragon Plaza ride platform and to the peak of Balwangsan Mountain as Korea's 12th highest mountain at 1,458 m above sea level for 18 minutes. In the meantime, you will be immersed in the leisurely beauty and refreshing atmosphere of nature as if you were flying in the sky.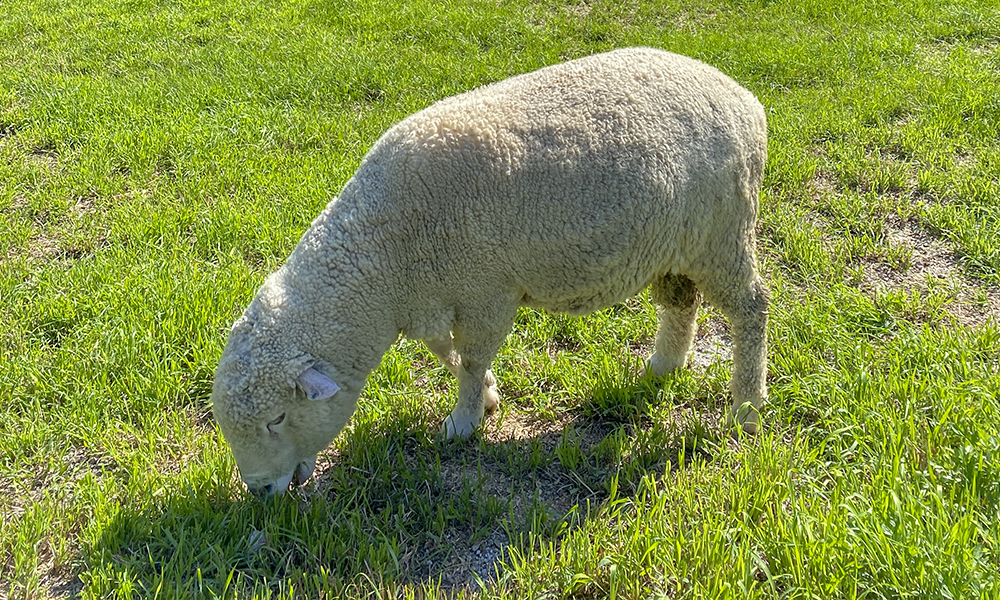 Daegwallyeong Sheep Ranch
15:00 ~ 16:00 Walking at Daegwallyeong Sheep Ranch in the Alps of Korea and feeding sheep
16:00 ~ 16:30 Yongpyong Resort → Jinbu Station
Daegwallyeong Sheep Ranch is an ecological livestock ranch specializing in animal welfare and forest conservation designated by the Ministry of Agriculture and Forestry.
Daegwallyeong's soft ridges and wetlands filled with wild plants are more beautiful and more amazing because they retain their natural appearance.
When you see the sheep grazed at the ridge of a beautiful ranch swaying in the wind, you might feel as if you were in the Alps. Especially, the scenery of the pasture that changes every moment in spring, summer, fall, and winter makes you feel the mystery and beauty of nature.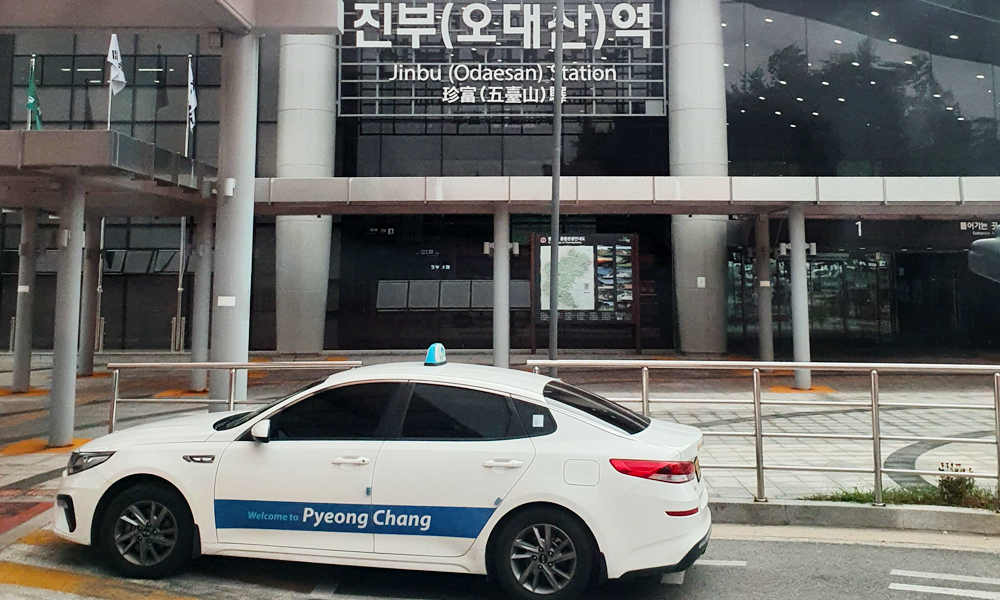 Arrival
Jinbu Station 16:50 → Seoul Station 18:30 (KTX 824)
※ The schedule may be changed due to local weather and circumstances.
Operation Information and Boarding Location
| | | |
| --- | --- | --- |
| Regular Operation Course | Operating Date | Boarding Location |
| Balwangsan Cable Car & Skywalk + Daegwallyeong Sheep Ranch | From May 22 (Departure with at least 2 people) | Seoul Station |
Fare per capita
| | | | |
| --- | --- | --- | --- |
| division | 2 people | 3 people | 4 people |
| Adults | KRW 99,000 | KRW 95,000 | KRW 89,000 |
| Children and Youths | KRW 77,000 | KRW 73,000 | KRW 69,000 |
Included fares
| | | |
| --- | --- | --- |
| Round-trip ktx train fare -> Sightseeing taxi fare -> Tourist attraction admission fee |  Sightseeing taxi fare | Tourist attraction admission fee |
Reservation Inquiry
Hongik Travel Agency 02)717-1002
Bogun Travel Agency 02)3210-1210
Pyeongchang Management Station 033)520-8155
Pyeongchang Bauddeul 033)336-7437