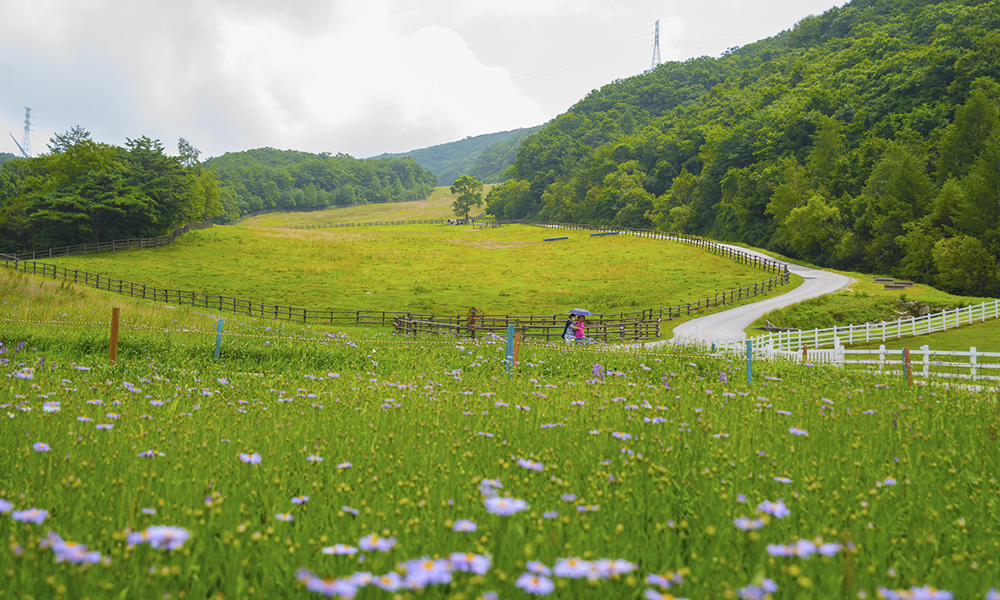 ★Location of shooting a film Welcome to Dongmakgol to Cheongoksan Yukbaekmajigi
Train Travel Program Using KTX at Nearby Stations Including Pyeongchang Station and Jinbu Station

* Included fares: Round-trip KTX train fare, sightseeing taxi fare, tourist destination admission fee
* Departure with at least 2 people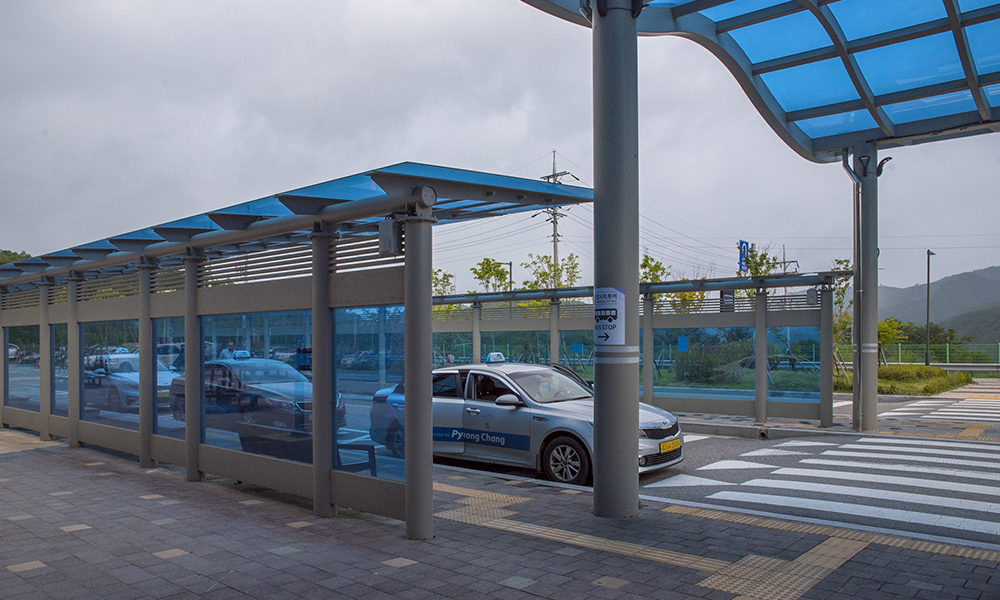 Departure
Seoul Station 08:01 → Pyeongchang Station 09:38 (KTX 805)
Take a sightseeing taxi at 10:00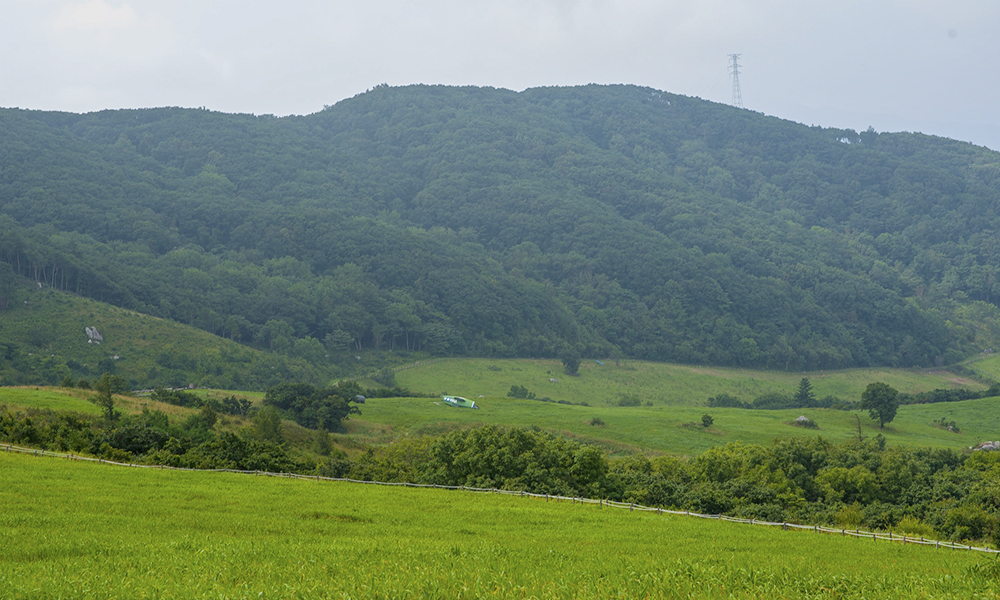 Location of shooting a film Welcome to Dongmakgol (Lunch)
10:00 ~ 10:30 Pyeongchang Station → Location of shooting a film Welcome to Dongmakgol
10:30 ~ 12:00 Tour of the filming location of "Welcome to Dongmakgol", a village that is not found even on a map; Lunch is provided with Makguksu.
12:00 ~ 12:40 Location of shooting Welcome to Dongmakgol → Cheongoksan Yukbaekmajigi
Sky Ranch has four trails: "Wide Scenic Road, Edge Forest Road, Forest Pathway, and Short and Quick Walking Path" where you can enjoy the forest bathing while feeling nature with your whole body. After the thick fog has cleared for a while, you can see the vast grassland that is the general background of the film "Welcome to Dongmakgol". A wild boar appearing in the slow motion scene as the highlighted scene stands as shown in the film. In addition, you can experience feeding horses and goats at the Baby Zoo and you can also see flowers, trees, and other plants that are difficult to see in the city.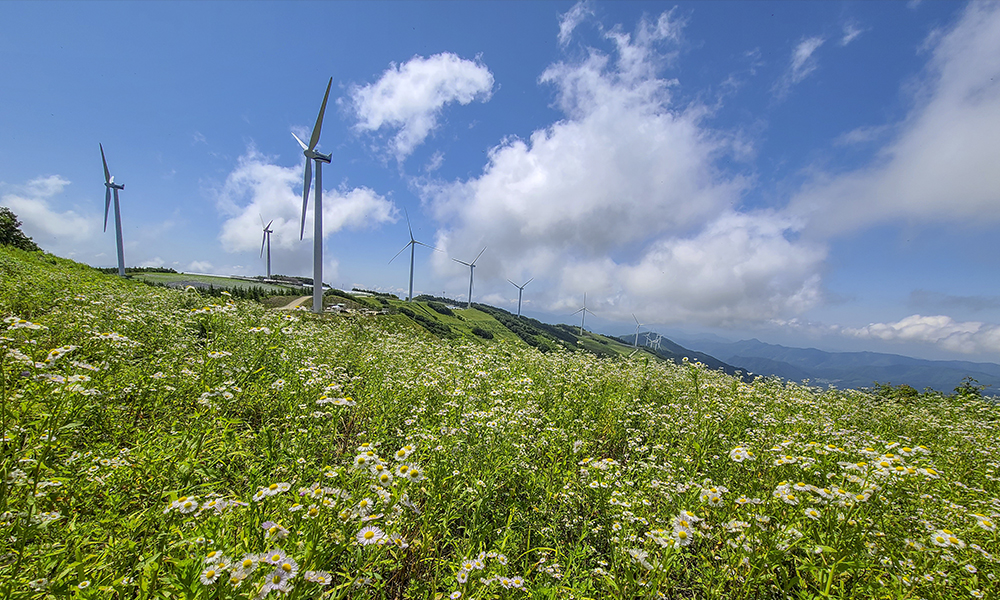 Cheongoksan Yukbaekmajigi
12:40 ~ 14:00 Walk around Cheongoksan Yukbaekmajigi
14:00 ~ 14:40 Cheongoksan Yukbaekmajigi → Pyeongchang Olympic Market
Pyeongchang Cheongoksan Mountain (1,256 m) is a mountain that spans Mitan-myeon, Pyeongchang-gun and Jeongseon-eup, Jeongseon-gun and it is named because a lot of wild green called "Cheongok" grows spontaneously with thistle. It is a place called Yukbaekmajigi because it is a place where six hundred mal of rice seed can be sown in Gangwon-do, where the flatland is rare.
Known as Korea's first highland vegetable garden, Yukbaekmajigi is by 400 m above sea level higher than Daegwallyeong highland vegetable garden, so it is a clean area where a cool breeze blows even in summer and no mosquitoes can be found.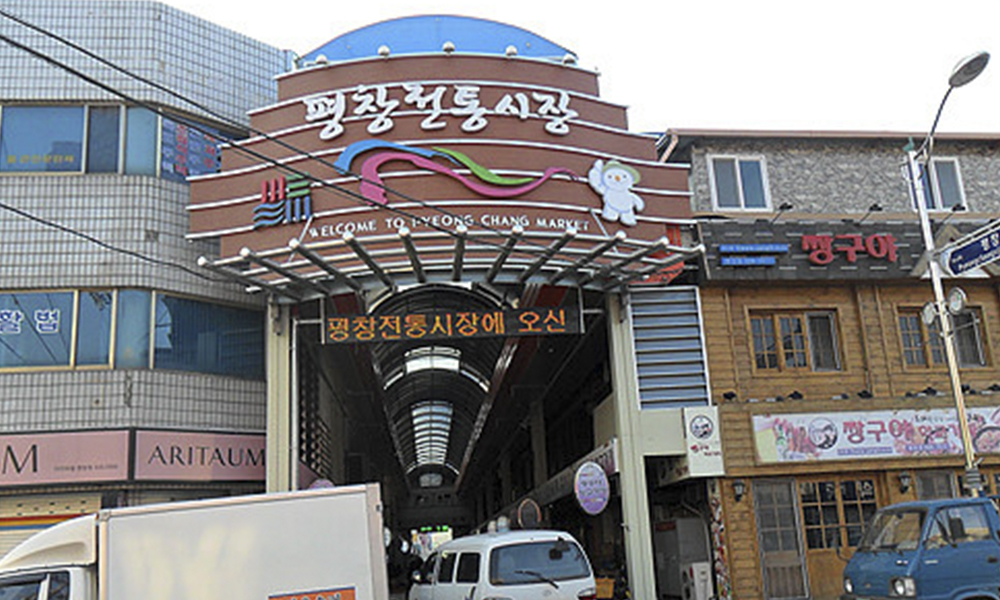 Pyeongchang Olympic Market
14:40 ~ 15:40 Have a free time of shopping at PyeongChang Olympic Market.
15:40 ~ 16:10 Pyeongchang Olympic Market → Pyeongchang Station
The Pyeongchang Olympic Market is a traditional market in Pyeongchang that was selected as the host of the 2018 Winter Olympics. It is opened with a permanent market and a regularly opened market together. Although it is not large, it is a traditional market with many things to eat, including buckwheat pancakes which proudly verify 40 years of tradition.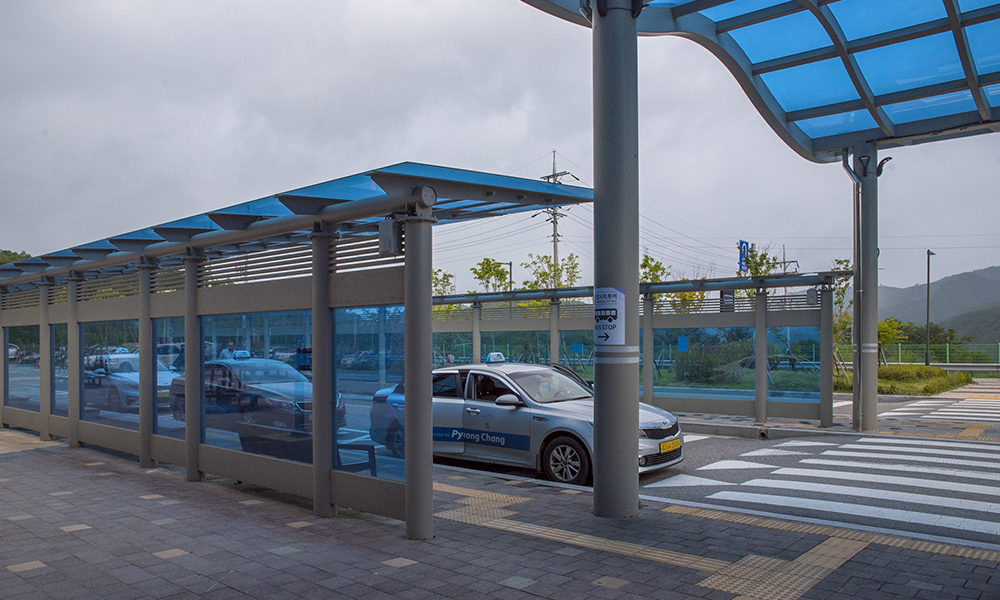 Arrival
Pyeongchang Station 16:59 → Seoul Station 18:30 (KTX 820)
※ The schedule may be changed due to local weather and circumstances.
Operation Information and Boarding Location
| | | |
| --- | --- | --- |
| Regular Operation Course | Operating Date | Boarding Location |
| Location of shooting a film Welcome to Dongmakgol to Cheongoksan Yukbaekmajigi | From May 22 (Departure with at least 2 people) | Seoul Station |
Fare per capita
| | | | |
| --- | --- | --- | --- |
| division | 2 people | 3 people | 4 people |
| Adults | KRW 89,000 | KRW 85,000 | KRW 81,000 |
| Children and Youths | KRW 74,000 | KRW 71,000 | KRW 68,000 |
Included fares
| | | |
| --- | --- | --- |
| Round-trip ktx train fare -> Sightseeing taxi fare -> Tourist attraction admission fee |  Sightseeing taxi fare | Tourist attraction admission fee |
Reservation Inquiry
Hongik Travel Agency 02)717-1002
Bogun Travel Agency 02)3210-1210
Pyeongchang Management Station 033)520-8155
Pyeongchang Bauddeul 033)336-7437